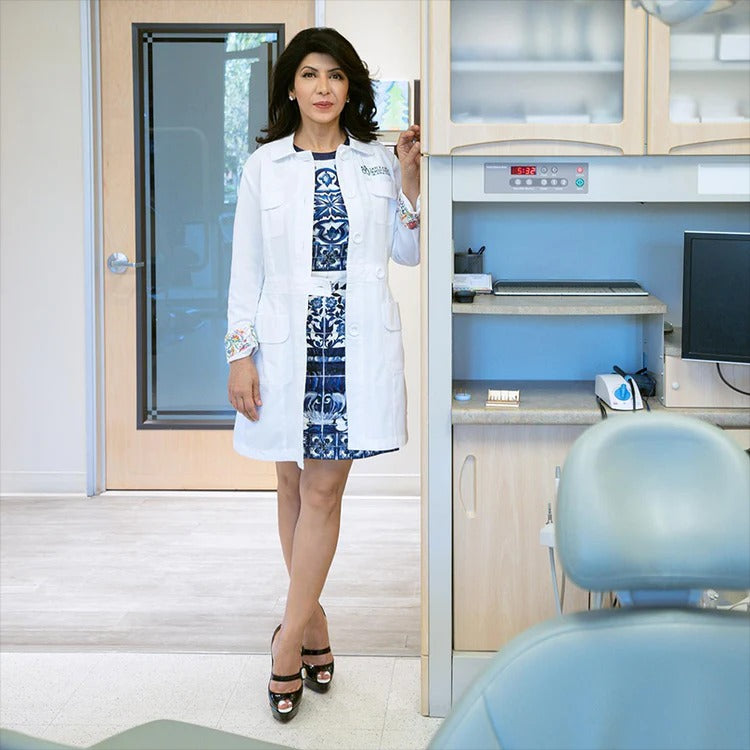 Our Founder
Dr. Rupam Khanna is a practicing dentist, an Entrepreneur, a Philanthropist and a mother. As a dentist, Dr. Khanna has over 25 years of experience, is a faculty member at UCSF dental school, honorary host for the integrative health department for the UCSF children's hospital, and the founding member of the Bay Area Dental Assisting Institute. As an Entrepreneur and Philanthropist, Dr. Rupam Khanna started a health and wellness non-profit "180elevate" to elevate consciousness. On top of all of her professional success, she is a mother of two wonderful kids and resides with her husband and children in the San Francisco Bay Area.

Growing up in Eastern culture and currently living in California inspired her to create Merakk products as a reflection of her love for integrative medicine and holistic approaches to well-being. She worked very close to the manufacturer in the Research & Development of all the products and with the design team for the packaging and marketing of the same.

Our Mission
At Merakk, we aspire to create a healthier, vibrant world by inviting more people into self-care and self-love.